Welcome to Smartphone Picture of the Week! Each week, we select and share the best of your smartphone photography in an online feature here on our website, and on our social media. This week's smartphone photograph is by Gareth Thompson, using an iPhone 12Pro.
Gareth Thompson, iPhone 12 Pro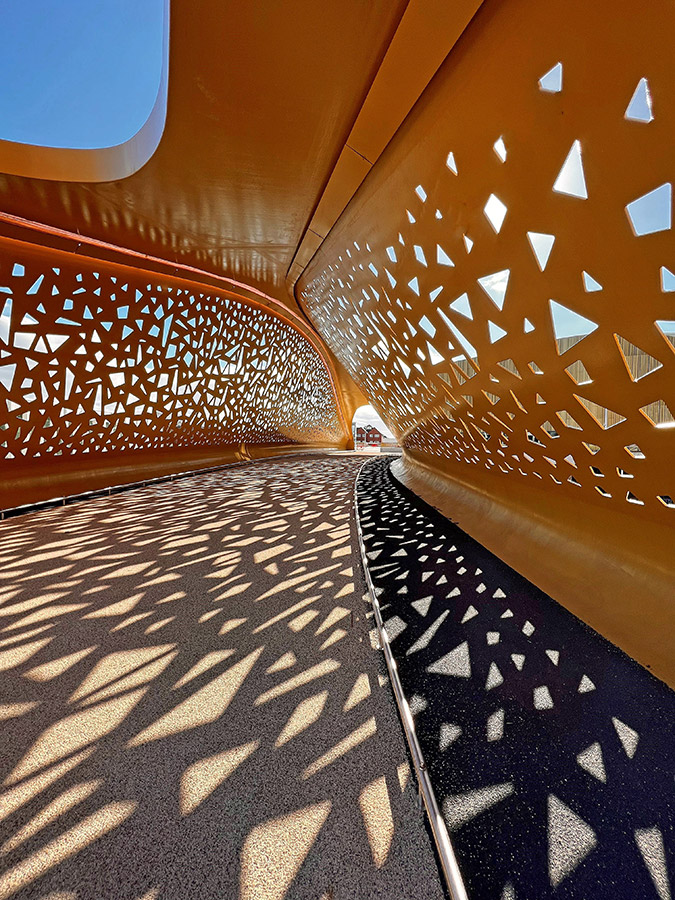 "The photo is of the Copr Bridge, Swansea – part of the redevelopment of Swansea Marina and link to the city centre.  Swansea being famous for Copper production during the industrial age, the bridge is designed to capture the modern link and heritage of the Welsh city and docks.
The photo was taken with my iPhone 12 Pro. Traditionally a landscape photographer, I've been trying to improve my architectural and street photography skills around my local South Wales areas."
Social Media:
Instagram: @cymru_street_photo
Flickr: evo GT
Learn how to use your smartphone for street photography here.
Submit your photos
Want the chance to feature here on our website and across our social media? All you have to do is share your smartphone photographs on social media with the tag #APSmartphonePicoftheWeek. You can also send in photographs to ap.ed@kelsey.co.uk with "Smartphone Pic of the Week" in the subject line.
Read our smartphone reviews here: Smartphone Reviews
Find out how to take better smartphone photos
More smartphone photography guides:
How to take amazing portraits on a smartphone
Black and white smartphone photography guide
How to take great macro photos on a smartphone
Best camera phone accessories 2023
11 best smartphone photography apps to download now
---
Further reading:
iPhone 13 Pro – Smartphone Picture of the Week
Samsung S20 Plus – Smartphone Picture of the Week
Sony Xperia 1 III – Smartphone Picture of the Week
---