The British Broadcasting Corporation (BBC) has alleged that authorities misbehaved with its journalists and obstructed work during the three-day Income Tax raid at its Delhi and Mumbai offices.
The response from BBC, which refutes the IT Department's claim that "the survey operation was conducted in a manner so as to facilitate continued regular media/channel activity", was published on its Hindi website.
"… BBC journalists were not allowed to work for many hours. Income Tax Department employees and policemen also misbehaved with many journalists," BBC Hindi wrote.
"Journalists' computers were searched, their phones were intercepted and information was sought from them about their working methods. Along with this, the journalists working in the Delhi office were stopped from writing anything about this survey.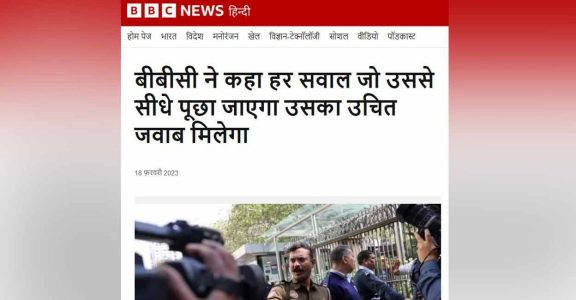 "Even when the work was allowed to start after senior editors persistently asked, Hindi and English journalists were stopped from working for longer. Journalists of both these languages were allowed to work in this manner only when they reached close to the broadcast time," BBC has alleged.
The IT raid came just weeks after the broadcaster aired a two-part documentary, 'India: The Modi Question', on Prime Minister Narendra Modi and the Gujarat riots in 2002. Even though the documentary was not broadcast in India, it was widely watched, with opposition parties, including students' organisations, organising public screenings throughout the country.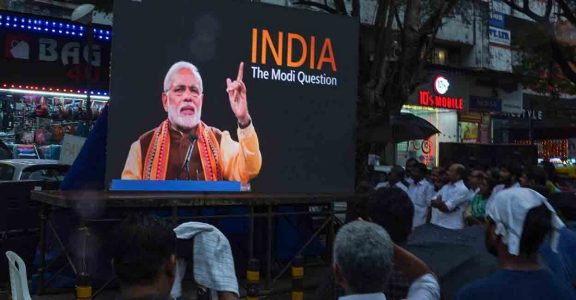 The first part of the documentary accused Modi, then the chief minister of Gujarat, of not doing enough to control the communal riots that claimed over a thousand lives and left several thousand injured. The second part dealt with Modi's rise in national politics and various mob lynchings that took place in the country since the BJP government came to power in the Centre.
After it raided the BBC offices in India, the Central Board of Direct Taxes (CBDT) issued a statement claiming that the income and profits shown by various BBC group entities were "not commensurate" with the scale of their operations in India. The department had, however, not named the media organisation in its statement.
Source link