On the first anniversary of the announcement of the Polaris program and its first mission, Polaris Dawn, the private crewed space mission received an exciting launch update: The launch of the mission operated by SpaceX on behalf of Jared Isaacman, is set for no earlier than summer 2023.
The new Polaris Dawn launch timeline was announced via the program's Twitter account (opens in new tab) on Wednesday (Feb. 23). The flight will use the Crew Dragon capsule and is  the first of three planned Polaris missions. It will be the eleventh crewed flight overall of Crew Dragon. 
The mission will try to reach the highest Earth orbit ever flown, with its furthest point, or apogee, at around 870 miles (1,400 kilometers) over the planet. The previous record of 850 miles (1,368 kilometers) was set by Gemini 11 in 1966. 
Related: SpaceX's private Polaris Dawn space crew talks about their ambitious mission (exclusive)
The Polaris Dawn crew is comprised entirely of private citizens: Isaacman, the CEO of Shift4 Payments, pilot Scott "Kidd" Poteet and engineers Sarah Gillis and Anna Menon. The team has prepared for their five-day orbit of Earth over the last year by engaging in mission simulations, flying in fighter jet, and even climbing mountains in Ecuador, according to the Polaris Program website. (opens in new tab)
The site adds that the mission will build on already strong synergy forged during the Inspiration4 mission in 2021, the world's first all-civilian spaceflight which was commanded by Isaacman.
In addition to aiming for a record-breaking orbit, the Polaris Dawn crew will undertake several other groundbreaking objectives. These include performing the first extravehicular activity (EVA) for a commercial mission in which a civilian astronaut spacewalks outside a craft. This will see the first use of SpaceX's EVA spacesuit.
The team will also conduct scientific research designed to advance both human health here on Earth as well as improving our understanding of how long-duration spaceflights impact health. This will include the use of wearable technology such as contact lenses that monitor changes in the shape of astronauts' eyeballs, and ultrasonic devices that measure the crew's physiology and biometrics during launch and after splashdown. 
Polaris Dawn also will test Starlink laser-based communications systems in space.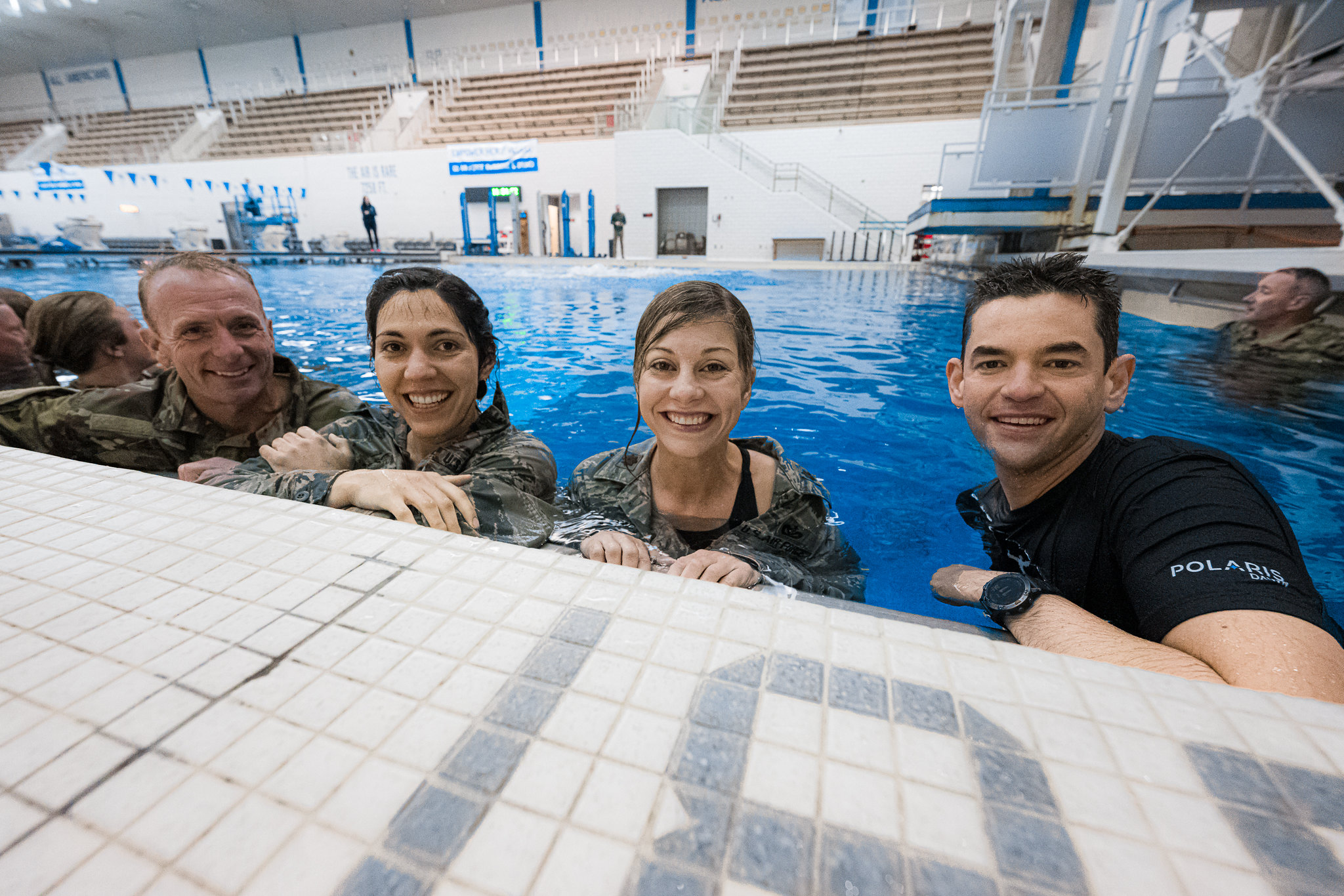 The scientific research will be conducted by the crew during their 5-day mission using an extensive suite of roughly 38 science research experiments from 23 institutions developed via collaboration with a wide range of universities and scientific institutes. 
The mission also has humanitarian goals with the crew visiting St. Jude Children's Research Hospital in Tennessee during their year of preparation meeting with medical staff and patients and raising funds for the hospital. The Polaris Dawn team will also provide the Starlink space-based internet network to 100 schools in Chile and Brazil, improving internet connectivity for deprived communities.
The mission takes its name from Polaris, also known as the "North Star." Polaris has been a guiding light sued for navigation and exploration throughout human history as well as providing a reference point for astronomers to explore the night sky.
"Our program's North Star is to push the boundaries of what's possible in spaceflight and inspire individuals to look up to the stars, with an ever-present focus on tackling difficult challenges on Earth," the Polaris Program website (opens in new tab) states. "With Polaris Dawn on the horizon and future Polaris missions set to follow, we are excited to follow those goals toward a greater future on Earth and in space."
Follow us on Twitter @Spacedotcom (opens in new tab) or on Facebook (opens in new tab).