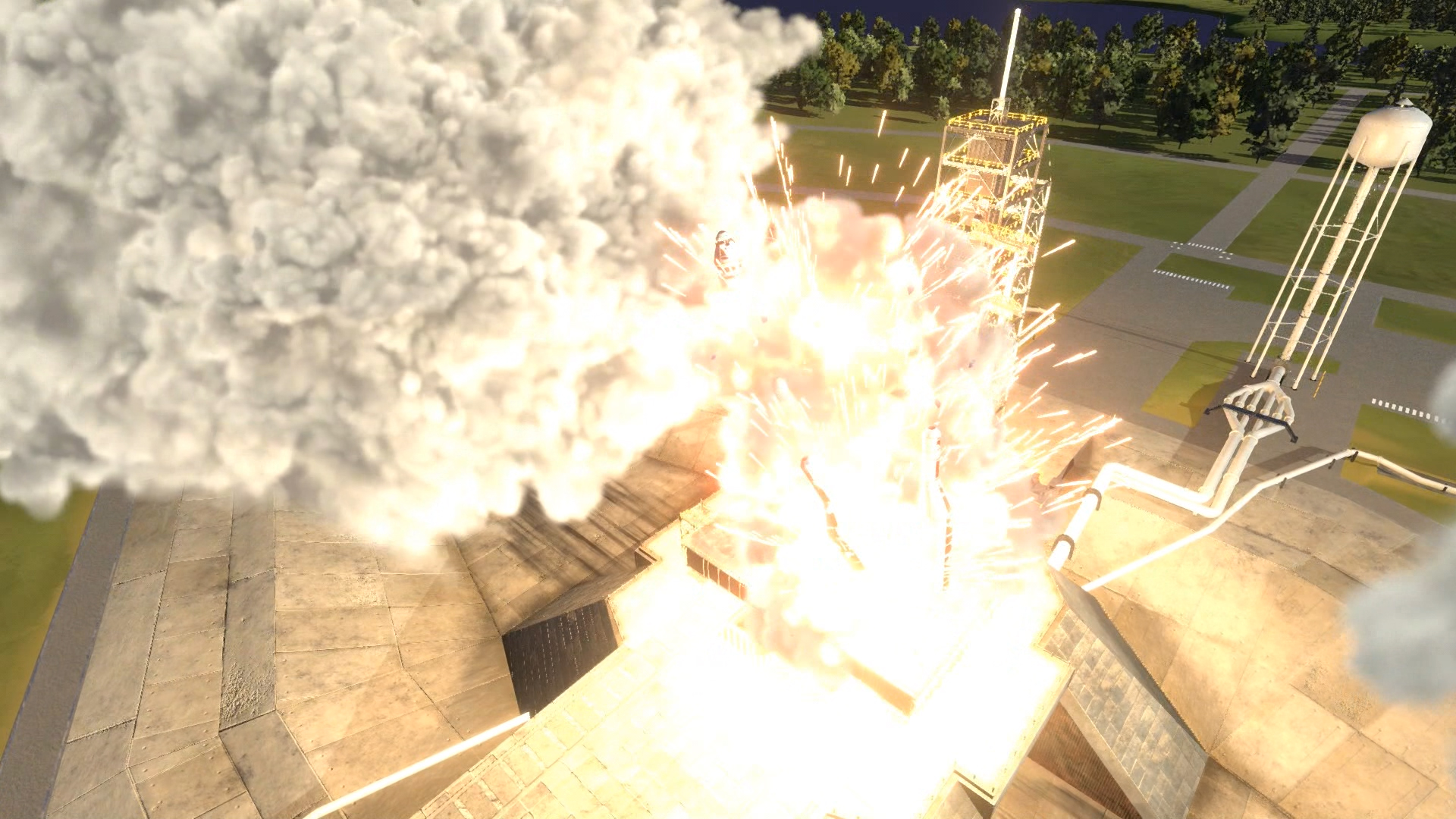 For Kerbal Space Program fans, things can only get better with the new sequel.
The space exploration game popular with luminaries like Elon Musk of SpaceX and Tory Bruno (opens in new tab) of United Launch Alliance is getting a sequel 11 years after the original. Appropriately, that sequel is called Kerbal Space Program 2 (opens in new tab). A new cinematic trailer (opens in new tab) dropped today (Feb. 24) in honor of the early access release on PC.
Yes, there will be explosions as you learn your way through the game, which is based on real-life physics, and the release trailer shows a rocket launch that goes terribly wrong as boosters spiral and explode. Happily, the Kerbonaut on board pulls the abort system well in time to parachute free.
Space settlements, lunar bases and incredible interstellar exploration await, although a 1985 Howard Jones song playing in the trailer background reminds us it will take some hard work to get there: "Do you feel scared? I do / But I won't stop and falter / And if we threw it all away / Things can only get better."
Related: Kerbal Space Program 2 makes it easier than ever to launch — and crash — rockets (exclusive 1st look video)
KSP2's Private Division and Intercept Games are using the early release program as an opportunity to get community feedback ahead of the larger release, which will include numerous consoles and other platforms.
The sequel game is meant to be a softer experience for brand-new players, which our editor-in-chief Tariq Malik experienced while playing the game during an event earlier in February. The tutorial system, he said, uses animations instead of text and makes the feel of the game more intuitive. Malik was able to get to space rapidly with the system, although the G forces were rather extreme for his Kerbonaut.
Not all features are available yet in the early access version, but eventually there will be a whole range of new alien planets to explore, better spaceflight technology, parts that can be customized, exploration tools like time warp and "maneuver planners" and an upgraded planetary system that includes clouds, atmosphere and terrain.
"Kerbal Space Program 2 offers more than 350 original and improved parts as well as the first of many advanced fuel types: Liquid hydrogen," the developers wrote of the early access version of the game.
"The game also features enhanced visuals, expanded tutorials, a completely redesigned UI [user interface], and numerous other improvements. Players will learn through animated tutorials, tinker with customizable parts, construct powerful spacecraft, and navigate expansive celestial bodies within a physics-based sandbox."
Kerbal Space Program 2 releases in early access today, Feb. 24. You can grab it now now for 10% off (opens in new tab) at $44.99 at Green Man Gaming.
Elizabeth Howell is the co-author of "Why Am I Taller (opens in new tab)?" (ECW Press, 2022; with Canadian astronaut Dave Williams), a book about space medicine. Follow her on Twitter @howellspace (opens in new tab). Follow us on Twitter @Spacedotcom (opens in new tab) or Facebook (opens in new tab).