Palakkad: Two were arrested at Cherpulassery here on Sunday for transporting a truckload of banned pan masala worth over Rs 2.5 crore.
Karuvarakund-native Muhammed Harif and Karakurissi-native Muhammed Haneef were taken into custody. Before the inspection, the duo had claimed they were transporting maida from Mysuru to Thiruvananthapuram.
However, the Cherpulassery Police found 781 maida sacs comprising at least 5 lakh packets of pan masala.
Cheruplassery police inspector, T Sasikumar said they have found the connections the accused had with local traders through phone records and WhatsApp chats.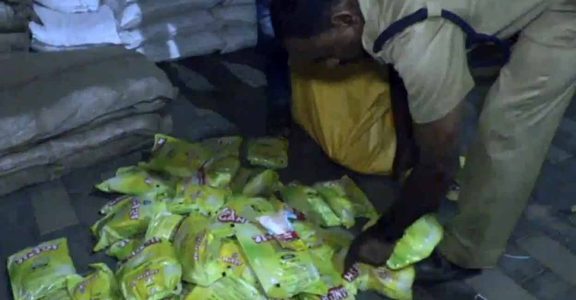 "We understand that they had transported the banned items at least once before. We will be probing the source of the items and the connections the accused had in the state," said Sasikumar.
Source link