Thiruvananthapuram gold smuggling case-accused Swapna Suresh has said Kerala Chief Minister Pinarayi Vijayan is a 'rubber stamp' at his official residence, Cliff House.
Talking to Manorama News Wednesday evening, Swapna said she held one-on-one meetings with Pinarayi regarding her employment and called him a 'big liar' for denying the interactions.
The other day, Pinarayi was furious during an Assembly session after being provoked by Congress MLA Mathew Kuzhalnadan to show the 'courage' to deny Swapna's allegations.
"This is an absolute lie. There was no such meeting," Pinarayi had said in a rage.
Swapna, who was secretary to the UAE Consul General back then, has dared the Kerala CM to file a defamation case against her if remarks were false.
"I have had one-on-one conversations with the chief minister for long durations, in the Cliff House and also at the Secretariat," Swapna said.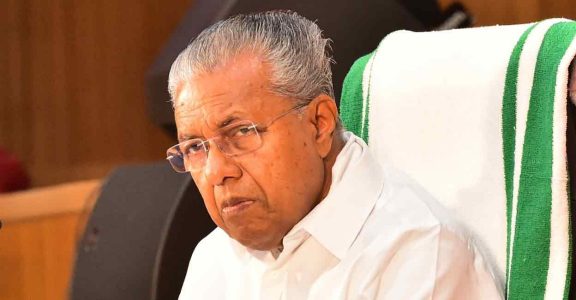 'CM is a rubber stamp'
Swapna claimed that she was privy to the developments inside the Cliff House. "I cannot go there seeking a job, but I was advised by Sivashankar sir that I may go and speak to the honourable chief minister to understand what is that he was ready to do for all the services I did for his family.
"He gave the necessary instructions for an opportunity at Space Park."
Swapna went on to claim that the Kerala CM has little say at his official residence. She said it is Pinarayi's wife, Kamala and daughter, Veena, who call the shots. "I have been telling this, the honourable chief minister is just a rubber stamp inside the Cliff House. Kamala and Veena are the people who are deciding things.
"Raveendran is always taking points, trying to formulate it and Sivashankar makes it a note and gives it to this gentleman, the honourable chief minister who blindly takes it," Swapna said.
Source link