The first Emirati to embark on a long-duration space mission lifted off with two Americans, a Russian and, as was revealed once they were all safely in orbit, a fellow "countryman" making its second launch with an astronaut from the United Arab Emirates (UAE).
Sultan Al Neyadi introduced his mission's "fifth crew member" (opens in new tab) as it floated at the end of a tether aboard SpaceX's Dragon spacecraft "Endeavour" on Thursday (March 2), signaling that Al Neyadi and the three other (human) members of Crew-6 — Stephen Bowen, Warren "Woody" Hoburg and Andrey Fedyaev — were in the weightless environment of space.
"His name is Suhail," said Al Neyadi soon after the launch was over (opens in new tab) and Endeavour was on its way to the International Space Station. "Suhail is the Arabic name for the star Canopus. In the Middle East, we anticipate the appearance of Canopus because it marks the end of summer and the beginning of cool times."
The plush spacesuit-clad character previously spent eight days off the planet with the UAE's first astronaut (opens in new tab) to reach space.
Related: How to watch SpaceX's Crew-6 astronaut docking live online tonight for free
"Canopus is actually the second brightest star in the night sky and this is the second flight for Suhail," said Al Neyadi. "It flew with Hazza Al Mansoori in 2019."
After arriving at the space station on Friday, Suhail will spend the next six months aboard the orbiting laboratory, accompanying Al Neyadi on the longest spaceflight by an Arab in history.
"Many people think Suhail is an alien, but to me he is a [young] man in a spacesuit with high ambitions," Al Neyadi said.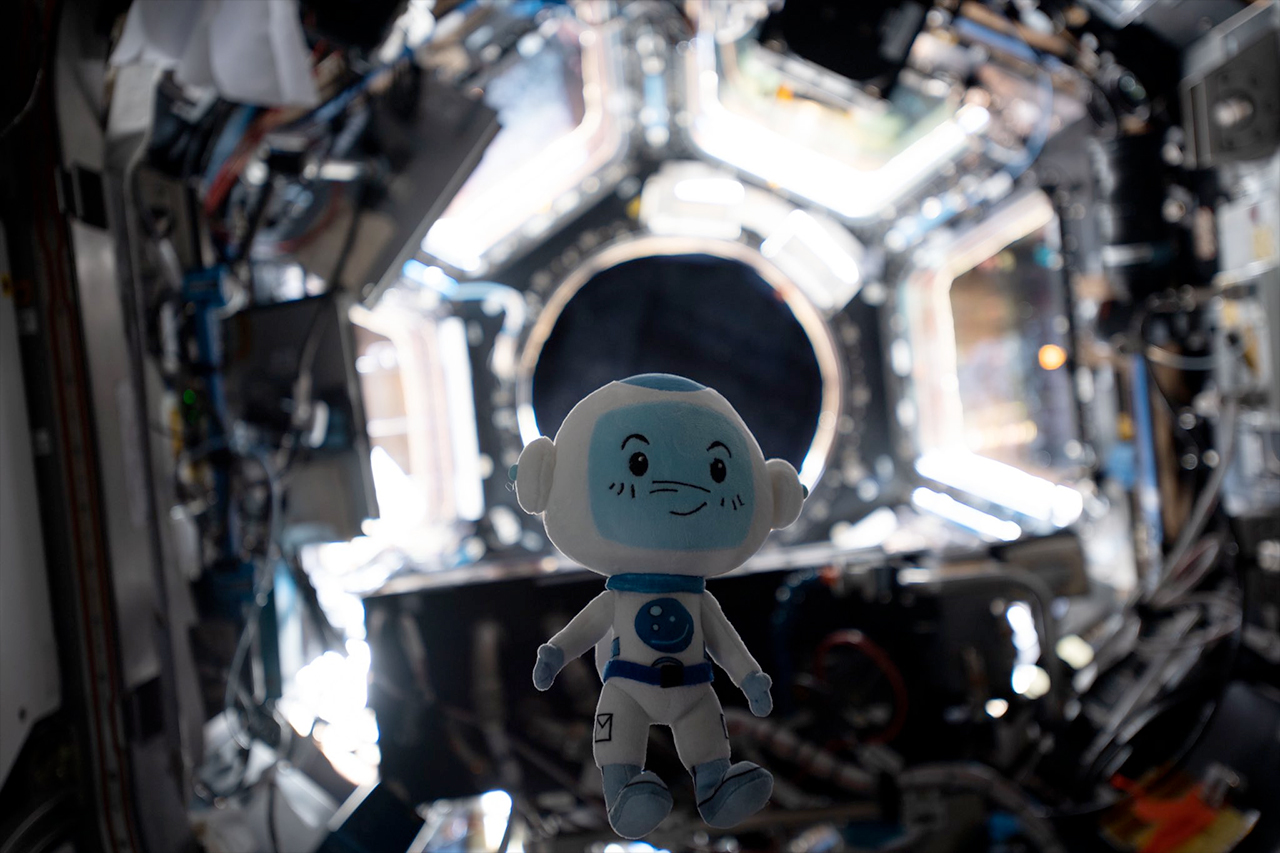 On its first spaceflight aboard Russia's Soyuz MS-15 spacecraft, the plush astronaut was flown as a memento carried by Al Mansoori (opens in new tab) to and from the space station. On Endeavour, Suhail's role was as the Crew-6 "zero-g indicator."
A tradition that was first started by Soviet-era cosmonauts and later adopted by SpaceX for its Crew Dragon spaceflights, zero-g indicators signal to the astronauts that they have entered orbit — or are in free fall around Earth — such that they experience weightlessness. Suhail is the 11th stuffed toy to launch on a SpaceX mission.
Earlier zero-g indicators have included a plush Earth (opens in new tab), a sequined dinosaur (opens in new tab), a toy Grogu (opens in new tab) (Star Wars' "baby Yoda"), a baby penguin (opens in new tab), a couple of turtles (opens in new tab), a couple of dogs (opens in new tab), a monkey (opens in new tab) and an Albert Einstein doll (opens in new tab).
Suhail is the first SpaceX zero-g indicator to have flown in space before, but a number of Russian cosmonauts have made it a custom to fly the same toy on each of their Soyuz flights. Even the doll carried by Yuri Gagarin, the first person to fly into space in 1961, was re-flown 30 years later on a mission to the space station Mir.
In addition to flying on Emirati space missions, Suhail also serves as the mascot of the UAE astronaut program at the Mohammed Bin Rashid Space Center in Dubai. Suhail was created by Saeed Al Emadi, a member of the center's communications team, as a means of engaging the public, and in particular children, on the ground.
"I came up with the idea to design the mascot that would represent our center, as well as be a part of the mission to the International Space Station. At the same time, I wanted to create a character that could interact with the larger audience and teach the youth about space and related science," Al Emadi told The National newspaper (opens in new tab) in 2021.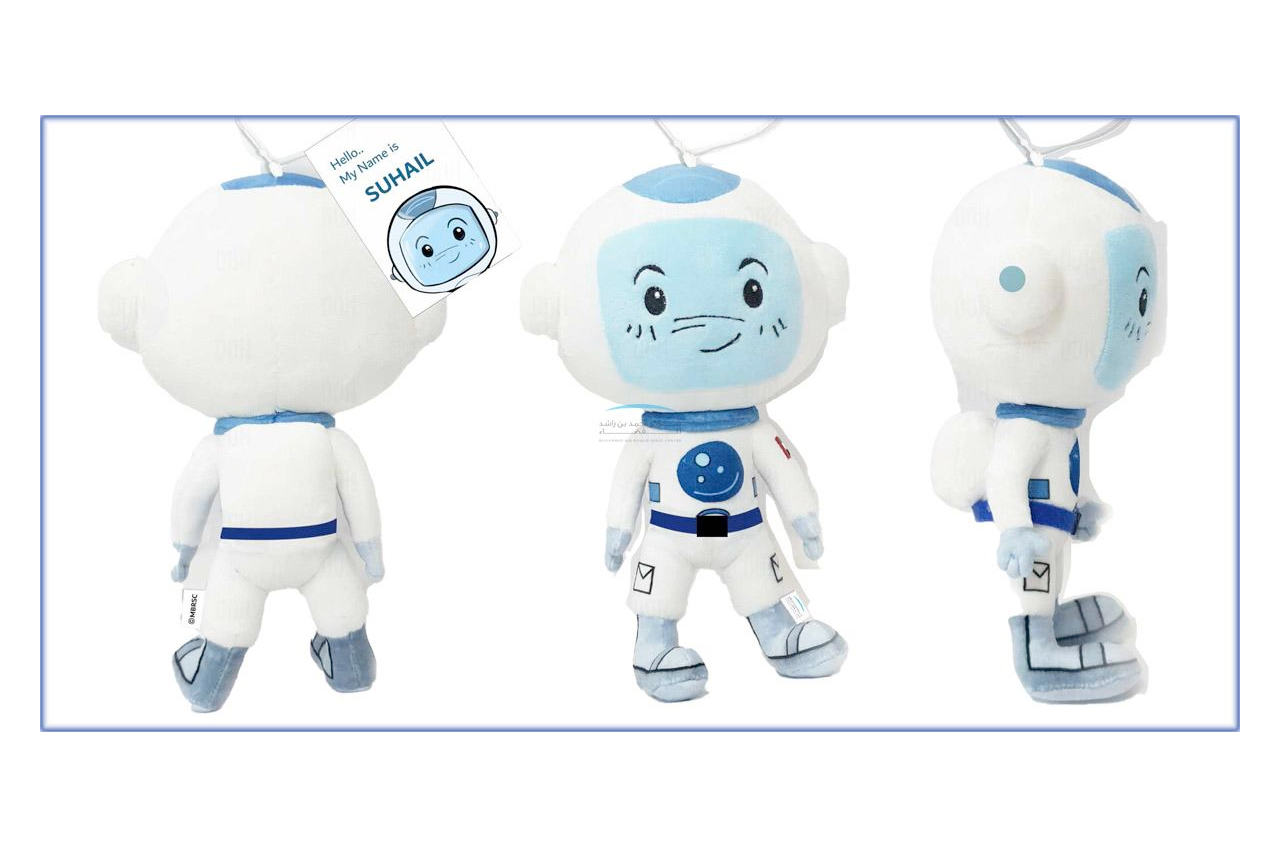 The Mohammed Bin Rashid Space Center sells a replica Suhail plush toy through its online store (opens in new tab). The doll retails for 55 AED (about $15 U.S.) but is only available to ship to UAE addresses.
Follow collectSPACE.com (opens in new tab) on Facebook (opens in new tab) and on Twitter at @collectSPACE (opens in new tab). Copyright 2023 collectSPACE.com. All rights reserved.