Olive Ridley turtles have trusted the Gahirmatha and Rushikulya beaches of Odisha for a long time now. Every year, they come ashore from the Bay of Bengal for a mass nesting season, also known as arribada, which in Spanish means arrival from the sea. This year, much to the delight of wildlife officials and activists, the scale of nesting has been bigger than usual.
Odisha has made sustained efforts to conserve the habitat of the Olive Ridley turtles, which have been classified as vulnerable by the International Union for Conservation of Nature.
The journey to the rookeries of Gahirmath and Rushikulya is a precarious one for the turtles that must swim thousands of kilometres in an annual quest for the right conditions for nesting. Once ashore, the turtles make nests in the sand, lay the eggs, cover them with sand and return to the ocean. This year, many of them could be spotted even during daytime.
According to estimates, only one turtle reaches adulthood from a batch of 1,000 eggs because of the many hurdles along the way. Hatchlings emerge 40-45 days after the eggs are laid. Many eggs are damaged during high tide and due to beach erosion.
Wildlife experts said that the right conditions and clean beaches may have contributed to the early nesting this year. The numbers have already crossed last year's figure of 5.5 lakh Olive Ridley turtles nesting on Odisha beaches between March 28 and April 4. This year's final number will be calculated at the end of the nesting season.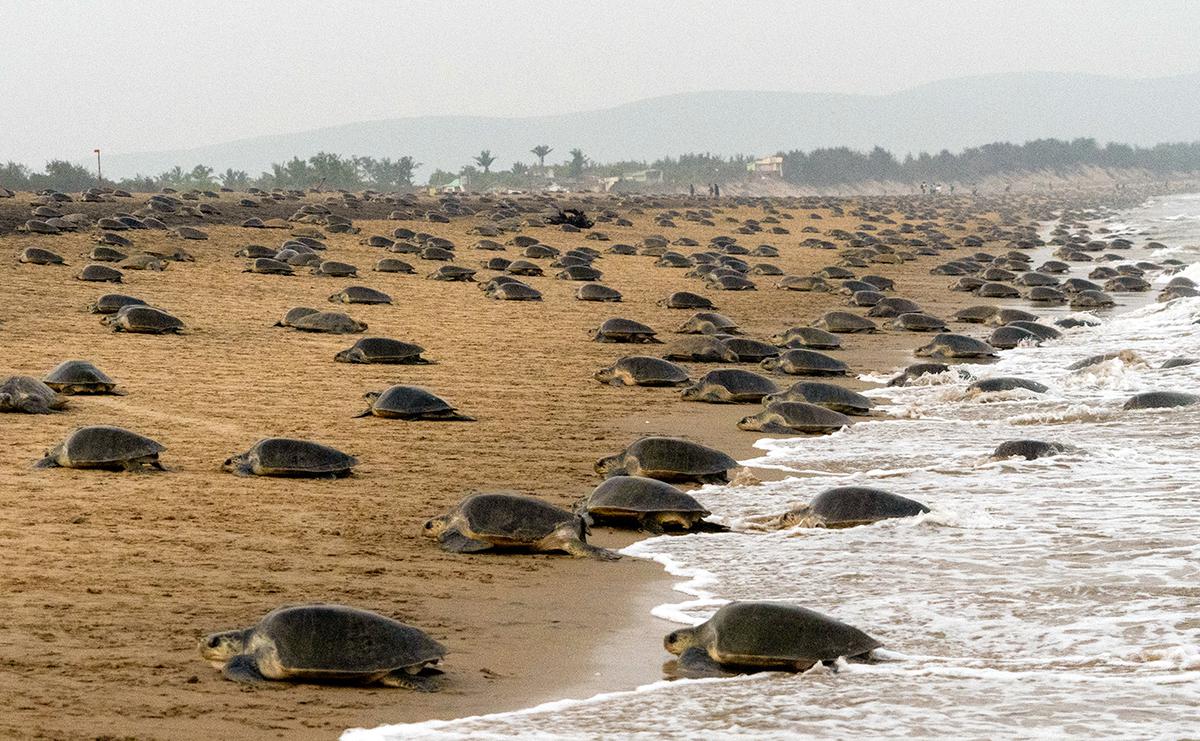 Photo:
Biswaranjan Rout
Finding sanctuary: Olive Ridley turtles, a vulnerable species according to the International Union for Conservation of Nature, come ashore to the Rushikulya river mouth in Odisha for laying eggs.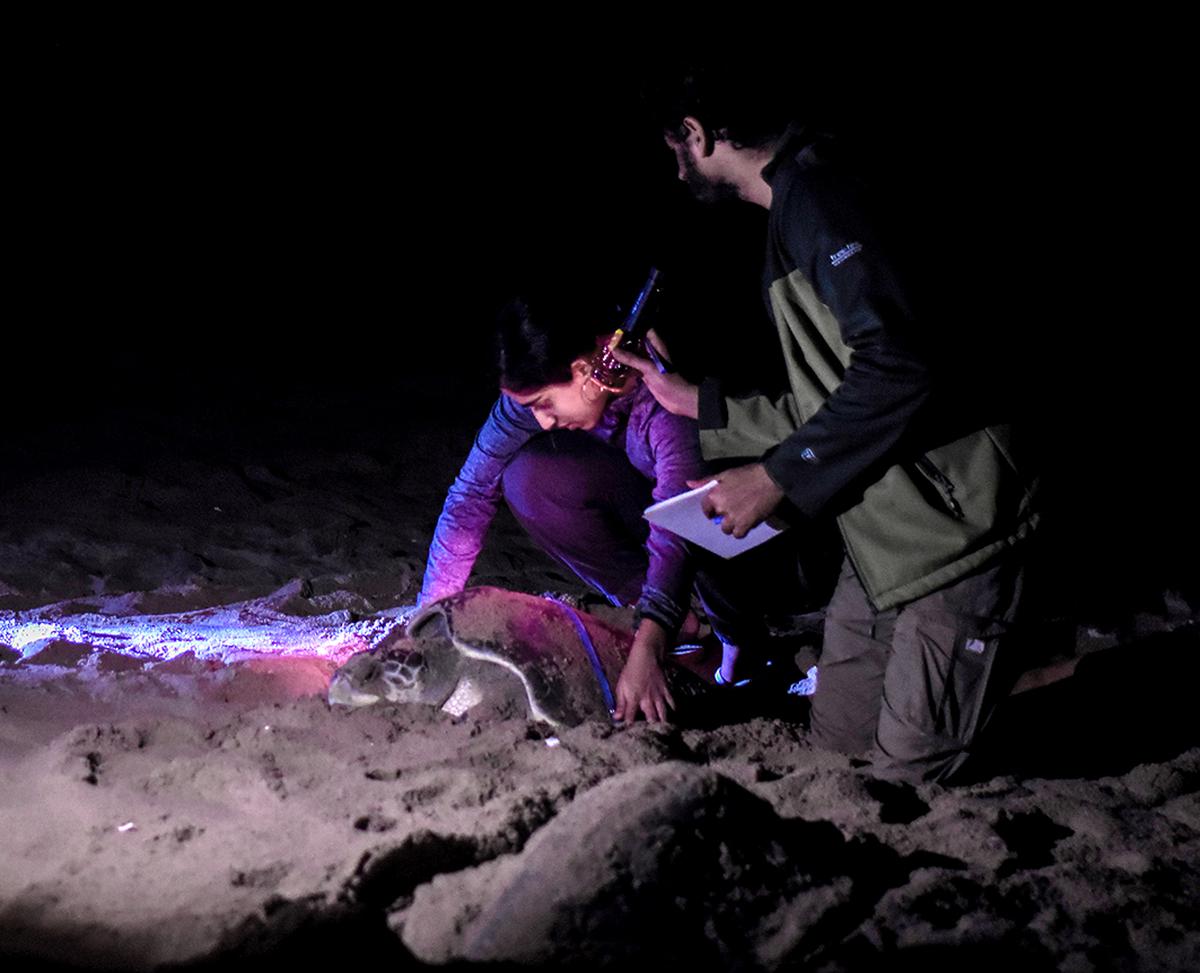 Photo:
Biswaranjan Rout
For the record: A wildlife official measures an Olive Ridley turtle, which has arrived on the beach along Podampeta village in Ganjam district.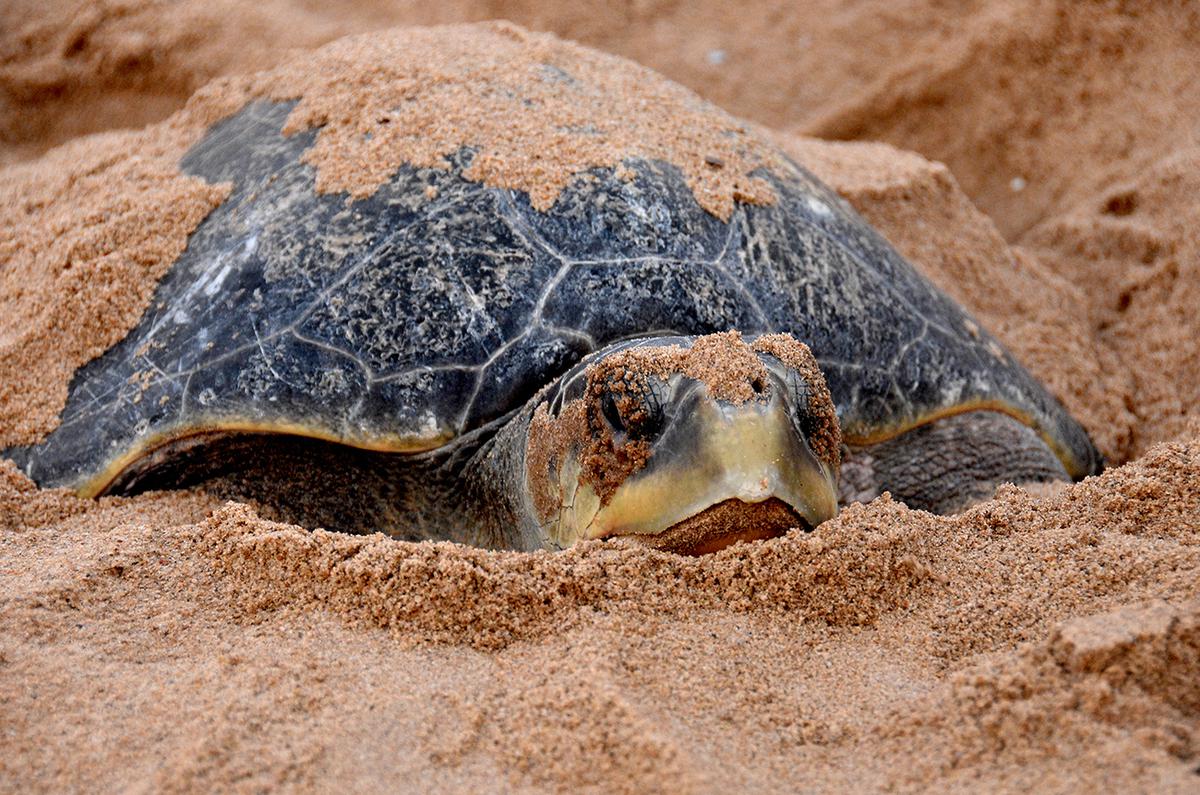 Photo:
Biswaranjan Rout
Destination reached: Once a turtle finds the right spot, it settles down to make a shallow nest where it will lay about 100 eggs on an average.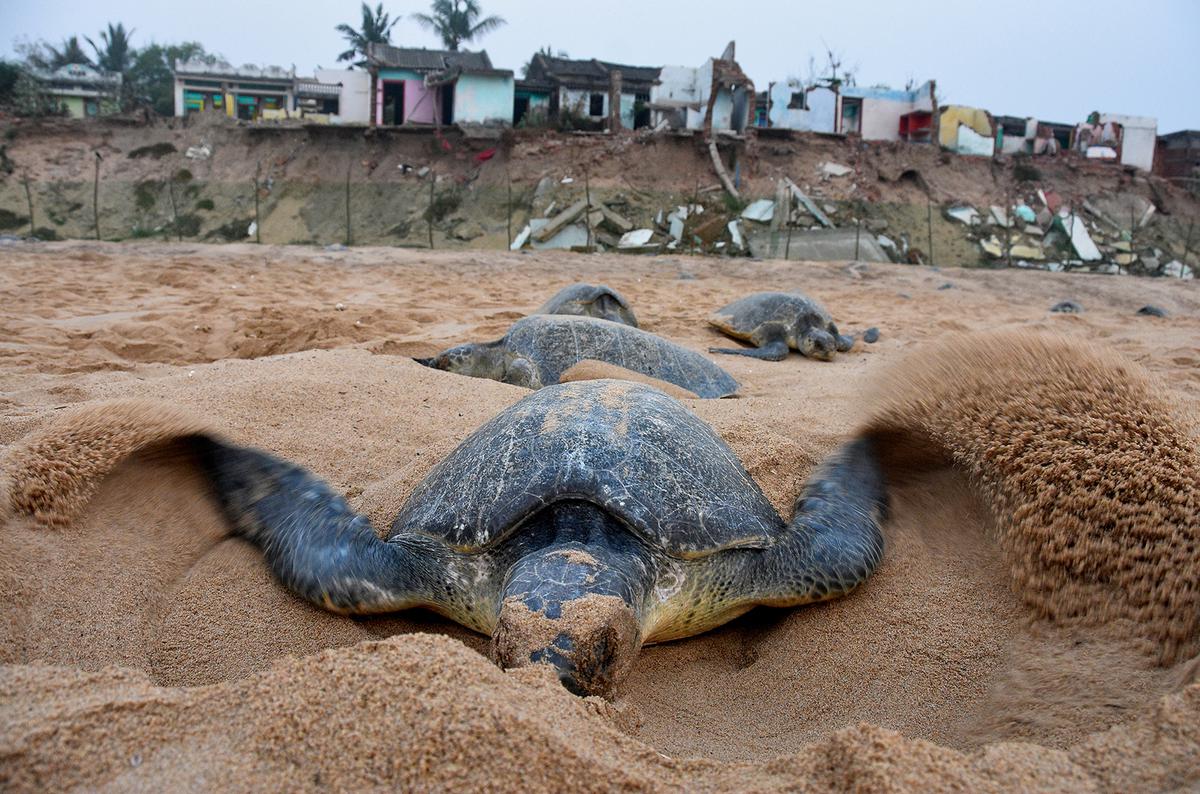 Photo:
Biswaranjan Rout
Flip side: A turtle uses its flippers to scoop out sand to create a cavity 30 cm to 50 cm deep to lay eggs.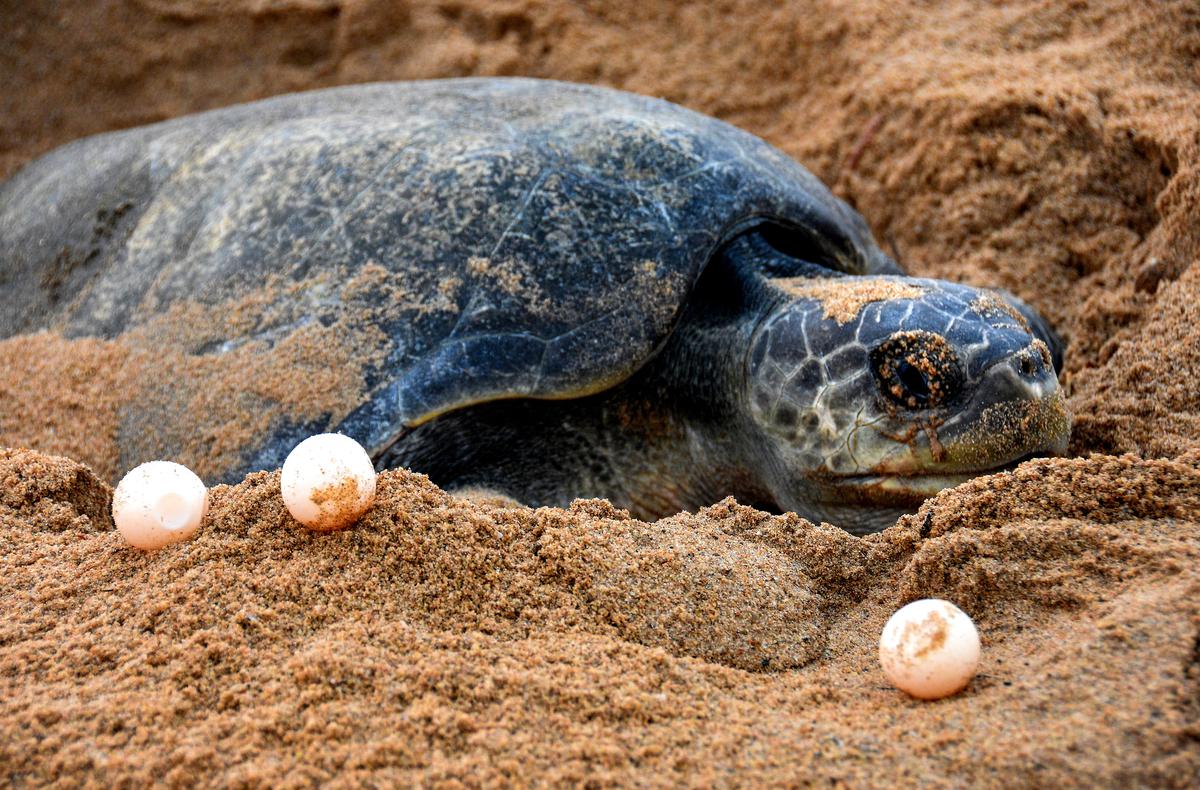 Photo:
Biswaranjan Rout
Handle with care: Olive Ridley eggs need protection from stray dogs and human interference. If a nest has been disturbed, the eggs are sometimes moved by wildlife officials to a protected spot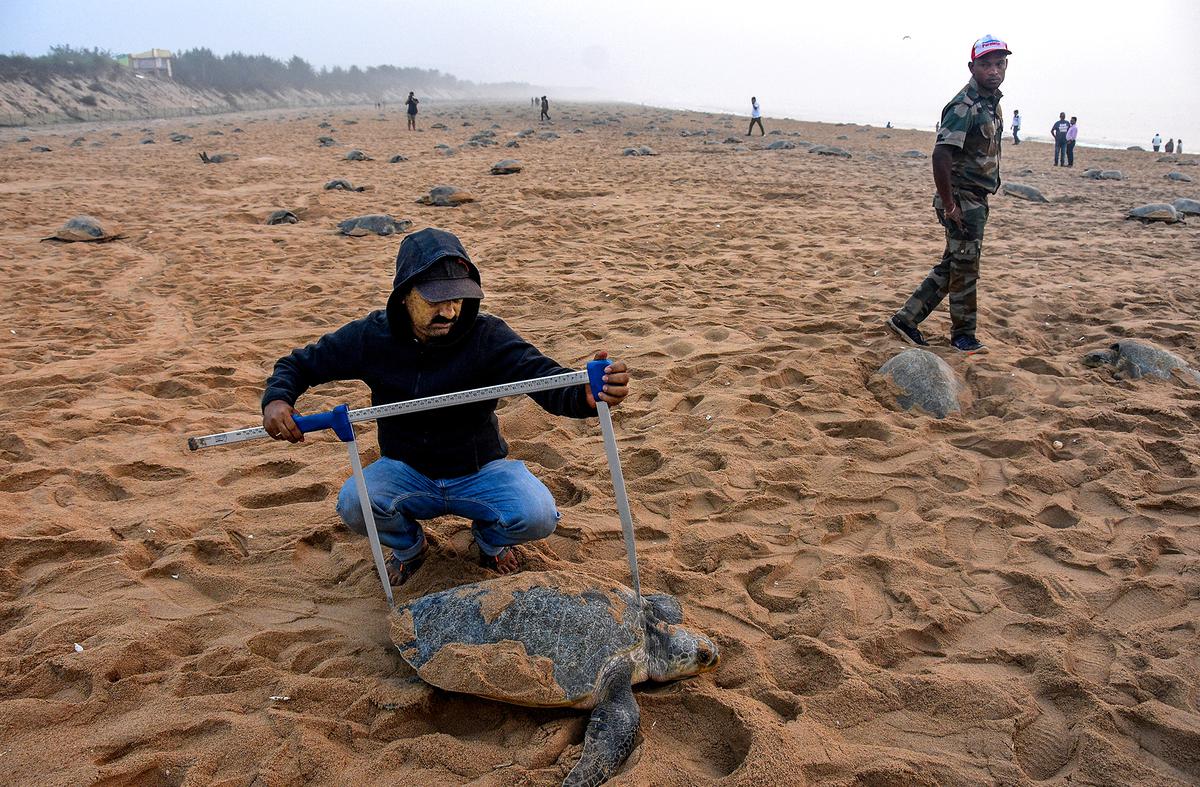 Photo:
Biswaranjan Rout
Measure for measure: Growing to about half a metre and 50 kg in weight, the Olive Ridley turtle gets its name from its green­grey carapace (top shell). It is the smallest of all the sea turtle species.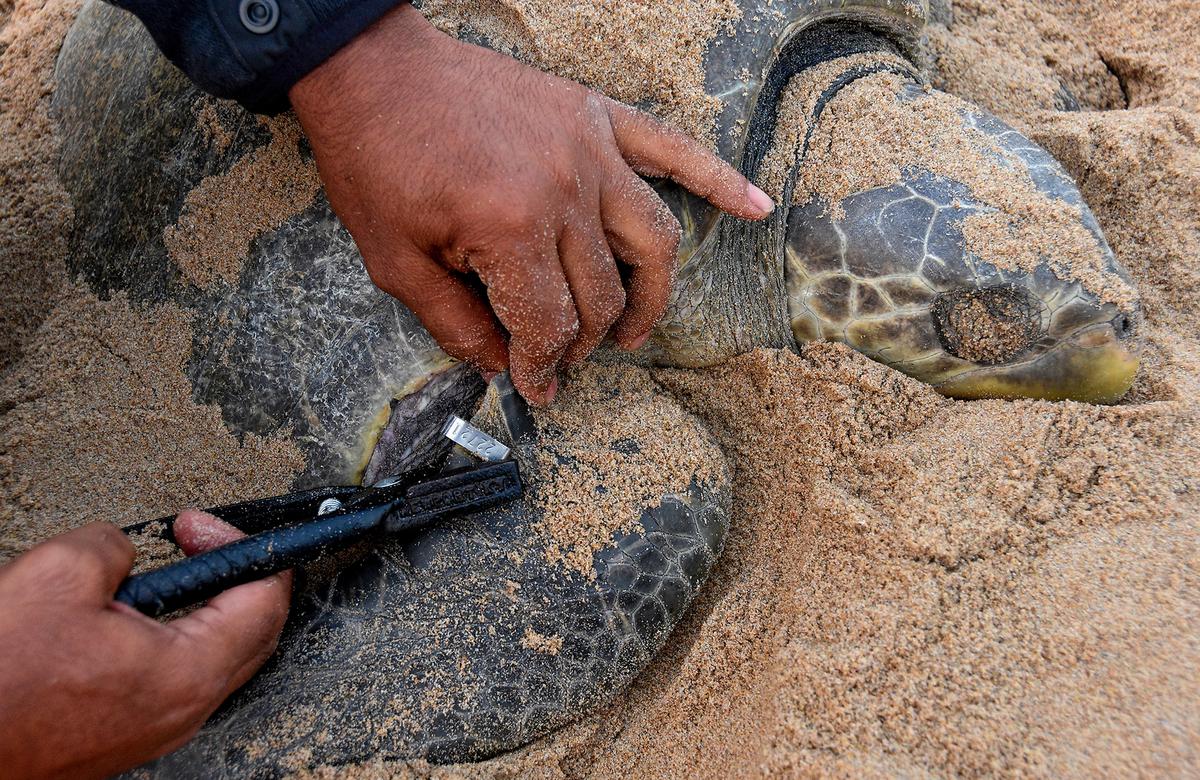 Photo:
Biswaranjan Rout
Keeping track: An Olive Ridley turtle is tagged to help in identifying its migration path, understand the behaviour of marine reptiles and use that knowledge for conservation efforts.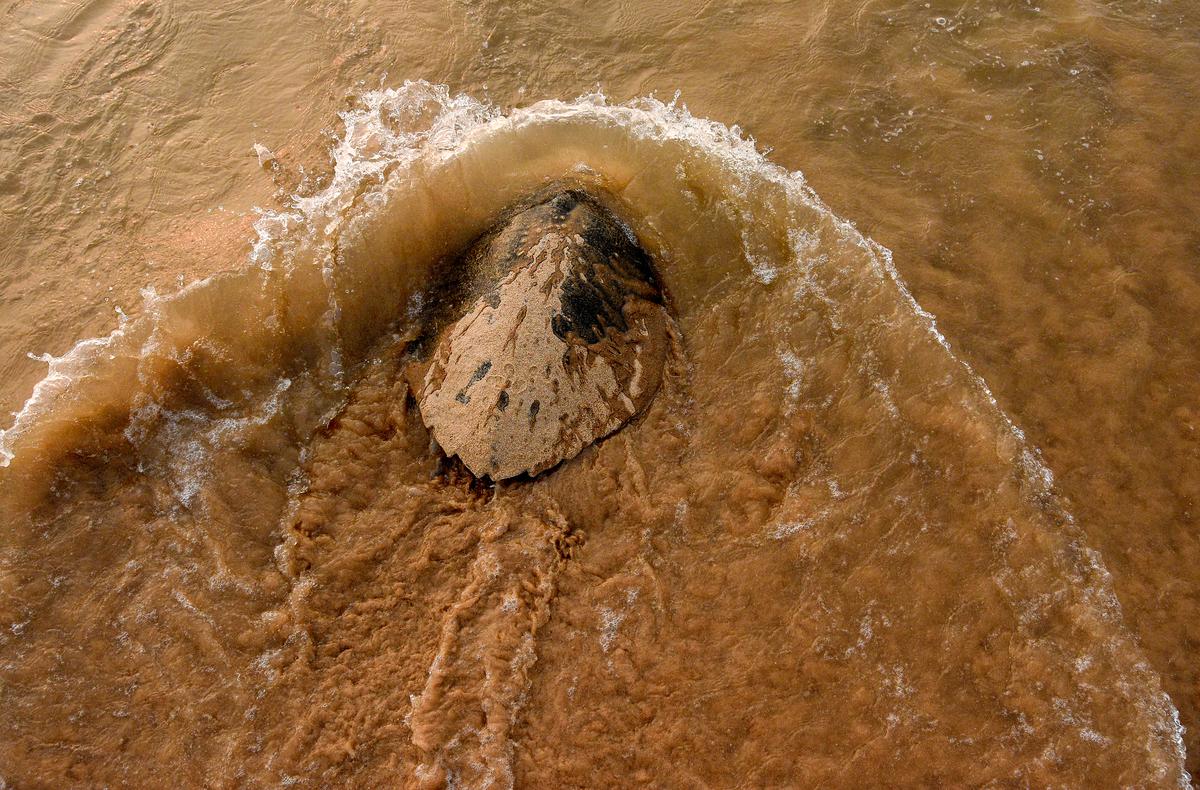 Photo:
Biswaranjan Rout
Long swim ahead: A turtle makes its way back to the ocean after nesting.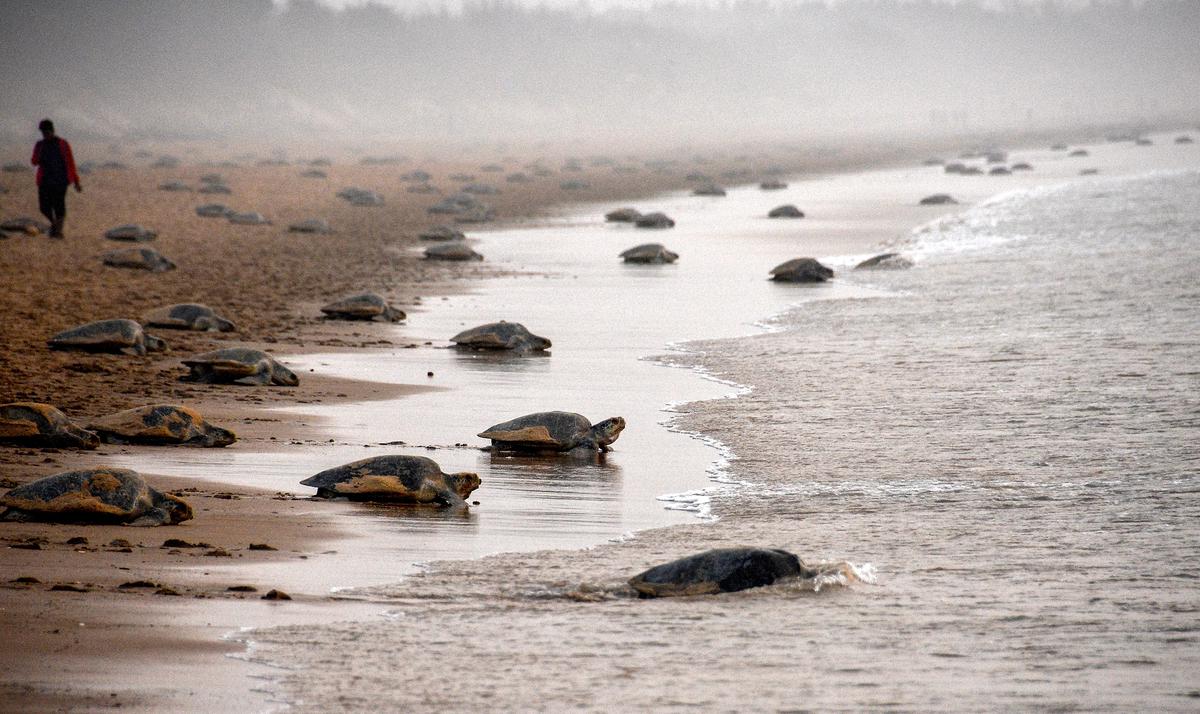 Photo:
Biswaranjan Rout
Au revoir: The Olive Ridley turtles do not wait to see the eggs hatch, but come back next seasons to lay eggs again. They spend their lives in the ocean, inhabiting the tropical and subtropical waters of the Pacific, Indian and Atlantic oceans.
Source link